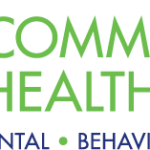 Website Community Health Centers of the Rutland Region
Community Health is hiring enthusiastic dependable team players with a desire for a rewarding career in the medical field. We value our employees, offer competitive salary and benefits, and understand the importance of work/life balance.
POSITION SUMMARY:
The qualified Medical Assistant or LPN provides selective clinical and administrative support that assists our providers in the delivery of exceptional patient care.
Please ask about our generous loan repayment programs through state and federal funds.
Duties include, but are not limited to:
Main duties:
Management of all incoming calls – return calls from patients, home health calls, etc.
Triage/Emergent calls
Management of all team message boxes
Medication refills
Medication Prior Authorizations
Assists with scheduling appointments
Duties as assigned:
Greets patients and prepares them for provider examination
Takes and records the patient's vital signs and immunization status
Obtains a brief history, allergies, complaints and current medication lists
Assists providers during treatment and examination of the patient
Performs general nursing care for patients
Administers prescribed medications as directed
Assists with medication refills
Performs certain lab tests and documents results in EMR
KNOWLEDGE AND SKILL REQUIREMENTS:
Experienced LPN or MA (certification strongly preferred)
LPN – Must be licensed in the state of Vermont
MA – Completed MA program that qualifies to take MA certification, or have completed registration exam; must complete necessary medication/immunization administration competencies and education