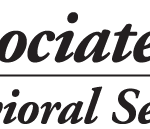 Website SD Associates
SD Associates is a private company that is committed to providing evidence-based services to support durable and generalized learning for individuals with developmental disabilities. Our company adheres to the practice of applied behavior analysis (ABA), the science of human behavior.
We are currently seeking compassionate, energetic behavioral instructors (BIs) who are dependable, professional and enthusiastic, and who have a strong commitment to co-workers, clients and their families. The BI role is the most important, influential and valued position in our company. They are the individuals who work each day to make impactful, positive behavioral changes for the population that we serve.
BIs work under the supervision of a behavior analyst and/or special education teacher to implement a client's individualized behavior support plan (BSP), individualized education plan (IEP) and/or individualized service agreement (ISA). BIs provide direct support to clients who have mild to severe behavioral disorders and developmental disabilities and exhibit complex and potentially intense aggressive and self-injurious behaviors.
BIs teach functional communication and social skills, motor and play skills, and cognitive and self-care skills, while reducing interfering challenging behavior. We serve clients as young as preschool age through early adulthood. Our BIs also work across a variety of settings, including our own clinic and school settings, public schools, homes and the communities in which our clients live. However, working in homes is largely on pause due to the current Covid-19 pandemic.
All BIs receive comprehensive training and regular supervision in ABA, which includes a 40- hour Registered Behavior Technician course from the Behavior Analysis Certification Board (BACB). BIs receive training in all areas of ABA, including (but not limited to) discrete trial teaching techniques, prompt hierarchies, prevention and management of challenging behaviors, social skills development, naturalistic learning techniques and data collection. Additionally, the BI receives weekly training and supervision from their team behavior analyst.
SD Associates maintains a strong commitment to promoting employees within our company. Employees have opportunities to advance their careers within our company, with positions for those progressing along an ABA clinical path, as well as those pursuing an administrative direction. Most clinicians and administrative staff at SD Associates have grown within the company from the BI position.
Due to the Covid-19 pandemic, SD Associates has implemented extensive safety and cleaning procedures, under the guidance of the CDC and the Vermont Department of Health to help ensure the health and well-being of our clients and staff members.
Qualifications
Bachelor's degree or a combination of some higher education and experience in the field preferred
Reliable transportation, valid driver's license, proof of automobile insurance and a vehicle that can transport clients in the back seat.
Ability to clear a background check
Physical fitness and coordination
Strong communication skills
Flexibility in schedule between the hours of 7:30 and 5:45
Flexibility in day-to-day changes, including daily schedule
Ability to manage multiple details and work well in high-pressure situations
Data collection for multiple measures/skills with attention to detail
Maintain physical fitness and, upon completion of training, demonstrate physical prevention and redirection techniques to certification criteria
Willingness to implement/assist with personal care routines with clients of varying age groups
Job Responsibilities (not exhaustive):
Implement a BSP using ABA techniques
Observe and record behavior data
Assist clients with daily living skills
Implementation of physical interventions, when necessary
Maintain focus and attention for long periods of time
Follow written plans and protocols with accuracy
Teach a wide range of discrimination and communication skills
Collaborate with team members and participating in team meetings.
Provide personal care (when necessary) and teaching personal care skills
Benefits
Health Insurance
Dental/Vision Insurance
Heath Savings Account
Personal Time Off
Unplanned Time Off
Paid Holidays
Bereavement
EAP (Employee Assistance Program) – A free and confidential service, which counsels and advices on a variety of topics
A guaranteed year-round 36-37.5 working hours per week depending upon assignment (including through school and summer vacations)
401K after 6 months employment
Mileage reimbursement
Cell phone stipend
Free fitness opportunities through 2 different local establishments
Discounted car insurance and homeowner's/renter's insurance
Initial training and on-going supervision for RBT (Registered Behavior Technician) certification
A yearly bonus for maintaining the RBT certification
A profile with our company Kazoo account, a rewards recognition system where employees have the opportunity to earn points for a variety of rewards, including (but not limited to) gift cards to various establishments, charitable donations, time off for charity work and company-specific rewards
Tuition reimbursement for coursework required for BCaBA or BCBA certification or continuing professional development
Supervision for BCaBA or BCBA certification requirements