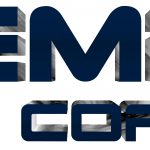 Website PremierCoachVT Premier Coach Company, Inc.
Uncompromising reliability. Unbelievable ride.
We are interested in speaking with new or experienced Drivers who have a positive attitude, are passionate about travel and meeting new people, have a great work ethic and a keen eye for safety. You'll enjoy comprehensive training programs, competitive pay, benefits for full time drivers and the pleasure of operating the most modern fleet of coaches around! Currently we are seeking both part and full time drivers to join our growing team.
At Premier Coach customer service is all about our people. Our team is here to provide our customers with a safe and pleasant experience from the initial inquiry through the time when the last passenger leaves our coach. The growing popularity in our special level of service has created a need for exceptional bus drivers to join our team.
Do you have a CDL or Want to Learn to Drive a Shuttle or Charter Bus?
Have a CDL with Passenger Endorsement?
Have a clean driving record?
Have experience driving MCI or SETRA coaches?
Want to learn but have no experience?
We're looking for qualified, experienced drivers as well as people who want to learn to become bus drivers for our terminals in Milton VT  and Warner NH.
Safety and Service are our Top Priorities
Some duties of the job include:
Performing DOT pre-trip and post-trip inspections
Observe all state and municipal traffic laws
Load and unload passenger luggage
Provide exceptional customer service
Communicate effectively with company dispatchers and/or managers
Our training programs are designed to keep transportation safety at the top of mind for bus drivers and for all our staff and they help ensure we always keep outstanding hospitality and a welcoming attitude on top of mind of all on the team.
Competitive Pay
$21.50/hr. for both full and part-time shuttle operators
Paid Holidays
Full-time shuttle operators receive 6 paid holidays in a calendar year
Paid Vacation
Full-time shuttle drivers receive paid time off to enjoy time away from work
401k Plan
Eligible employees can plan for their future with a 401k plan that includes a company match
Health, Dental and Vision Insurance
Access to affordable care options for all full-time shuttle operators
Driver Training
Fully licensed or no license, if you are the right person we will pay you to train to operate a Premier Coach shuttle bus
Receive $17.50/hr during training