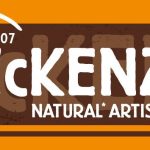 Website McKenzie Country Classics / Kayem Foods
Handcrafted All Natural Meats and Cheeses Since 1907
McKenzie Country Classics/Kayem Foods
Burlington, VT 05401
Full-time
Drives truck over designated routes to make customer deliveries.
Be home for dinner every night, plus work a 4-day work week!
Many benefits and perks such as discounts on meat products, performance bonuses, personal days, paid vacation, 401K and competitive salary.
RESPONSIBILITIES:
Only 4 Days a week: (Tuesday/Wednesday/Thursday/Friday)
Drives truck to deliver refrigerated product to customers' place of business.
Delivers sales promotion materials to customer
Obtains customer signature on receipt for pickup.
Cleans inside of truck, cab and box. Performs routine maintenance on truck.
Other duties as assigned.
Follows all Kayem policies and procedures.
Start time of 2:00 AM-2:00 PM (+/-)
Routes could be +/- 250 miles local travel daily
Notes any discrepancies and problems on the Driver Discrepancy Report.
To perform this job successfully, an individual must be able to perform each essential duty satisfactorily. Must have a current Class "B" license, be able to speak, read and write English fluently, have good mathematical skills, have the ability to read road maps and follow directions and be flexible with hours. May be required to lift up to 75 pounds.