2nd Shift
Full Time
Overnights
Part Time
Temporary
Vermont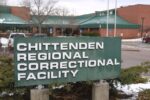 Website State of Vermont Corrections Department
$20.00 per hour upon hire / $20.96 at 6 months / $21.69 at 18 months
FULL TIME BENEFITS: $44,000 base salary, PLUS $2,000 annual training pay
Wages and Steps:
January 2023: $1500 Lump Sum Payment
July 2023: 2% Hourly Wage Increase plus continuation- Step Increases
January 2024: $1000 Lump Sum Payment
Shift and Weekend Differential:
2nd Shift: $2.00 per hour
3rd Shift: $2.50 per hour
Weekend: $1.50 per hour
Living Unit differential: $1.50 per hour
Overview
We have immediate openings for Correctional Officers. Correctional Officers in Vermont work in a system that believes in the basics of human change. Intensive training prepares entry level Correctional Officers for a career that blends security work, human services and leadership opportunities. This work is rewarding on many levels and draws on a wide range of skills. The ideal candidate has strong communication and leadership skills to maintain order and control as well as strong judgment to make good decisions in high stress situations.
Health, Free Dental, Pension, Retirement Savings, Union Membership
LEAVE: Benefits start at 12 Annual, 12 Sick and 4 Personal per year, 11 Holidays
The Start date for this position is based on your availability. Positions vary and we run on a 2-shift schedule, 2 days on and 2 days off every other weekend off. Shifts are as follows: 1 shift – 6:00 AM to 6:00 PM, 2 shift – 6:00 PM to 6:00 AM. Shifts and schedules are assigned by seniority first and may be determined by facility needs.
Location: 7 Farrell St, South Burlington VT 05403
Job Types: Full-time, Part-time, Temporary
Schedule:
12-hour shift – working a 2/2/3 schedule you only work 15 days of the month.
Minimum Qualifications:
High school or equivalent (Required)
· two (2) years or more full-time work experience.
OR
· One (1) year or more of college level course work AND one (1) year or more of full-time work experience.
OR
· Two (2) years or more of college level course work
· Driver's License (Required)
Minimum Physical Requirements:
Adequate physical condition to perform the essential functions of the job with or without reasonable accommodation.
Conviction History Requirements:
Candidates who have any felony conviction record or who, within the past five (5) years, have been placed under supervision or sanctioned for a misdemeanor conviction must receive a waiver from the Commissioner of Corrections in order to be considered for employment.
All Applicants will be required to apply through https://careers.vermont.gov/posting #18221
Benefits:
Dental insurance
Employee assistance program
Flexible schedule
Health insurance
Life insurance
Paid time off
Parental leave
Professional development assistance
Referral program
Retirement plan
Tuition reimbursement
Vision insurance
Schedule:
12 hour shift
Day shift
Holidays
Night shift
Overtime
Weekend availability
Application Question(s):
Have you been under supervision or sanctioned for a misdemeanor or felony conviction? If you answer "Yes", please complete the "Conviction Waiver Application" as described in the job posting.