Full Time
New York
Part Time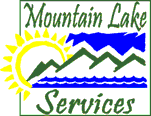 Website Mountain Lake Services
We always accept applications for the Direct Support Professional position and for part-time relief staff for the Direct Support Professional position described herein.
Many people have found working as relief staff to be an excellent supplementary income or a path to eventual full-time employment with the agency.
The starting rate is up to $18.80/hour. $750.00 BONUS AFTER 6 MONTHS OF EMPLOYMENT.
Description: Promote individualization by offering choices. Encourage people to be independent and actively involved in all aspects of their daily lives. Provide physical assistance, training, counseling, and emotional support as needed. Be actively involved in developing supports and services to each person served. Carry out specific strategies identified in the individualized service plan (ISP) and provide required documentation. Network within the community to help develop friendships and natural supports.
Other responsibilities may include provision of intensive on-the-job training, long-term follow-along support, job development, advocacy, assisting workers to become more independent in their job tasks, and maintaining records in accordance with OPWDD, VESID and program requirements.
Requirements: HS diploma or GED degree, lifting ability, and a clean driving record. Previous experience with intellectually disabled people is a plus.
Location: Varies throughout Essex County.