Full Time
Part Time
Vermont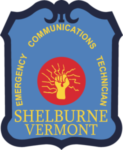 Website The Shelburne Communications Center (SCC)
Shelburne Police Department is currently accepting applications for Full and Part-Time Emergency Communications Technician. The Shelburne Communications Center (SCC) operates under the auspices of the Shelburne Police Department, and we are extremely proud of our service to all Public Safety Agencies.
The SCC is often referred to as "Shelburne Dispatch" or "Shelburne PSAP" and serves as a regional Emergency Communications Center. The center answers 911 calls for 29 communities and dispatches for 37 agencies. The SCC serves a population of approximately 65,000. The Shelburne Police Department is committed to diversifying our ranks, we are committed to creating an all-inclusive environment. Our Team respects and values diversity among our members and within our community.
As a Town employee you are expected to demonstrate commitment to excellence through positive behavior toward all initiatives as well as through teamwork and to promote and conform to all quality standards. These include but are not limited to core values and customer service values.
Essential Duties and Responsibilities:
The ECT is responsible for carrying out his or her duties while always representing the Town
professionally. You must ensure that the highest quality of customer service is provided to all
delivery systems within your authority as you carry out the following:
Ask questions to interpret, analyze and anticipate the caller's situation as to resolve
problems, provide information, dispatch emergency services, or refer callers to other
agencies.
Operate a multi-line telephone system.
Monitor and operate a radio console.
Dispatch and coordinate the responses of public safety agencies.
Enters and modifies information into local, state, and national computer databases.
Maintains accurate, detailed records, logs, and other pertinent information.
Ask vital questions and provide pre-arrival instructions based on VT E911 standards.
File and organize resource information including but not limited to sensitive information, in a discreet and professional manner by maintaining confidentiality.
Monitor radio communication channels for police, fire, ambulance; Department of Public Works; local government; and relay information to the appropriate authority.
Monitor Alarm and Security systems located in the Shelburne Communications Center
Assists the public, furnishing information or making appropriate referrals.
Have excellent keyboarding skills and a basic knowledge of computers along with the
ability to learn various software applications.
Have excellent interpersonal and communication skills.
The ECT Shall:
Have a high school diploma or equivalent. Prior ECT experience is desirable.
Have excellent interpersonal and communication skills.
Be detail oriented and quality driven.
Be able to work independently, handle multiple tasks, and prioritize work with minimal supervision.
Be flexible and able to easily handle varying work assignments.
The ability to handle stressful situations in a calm, confident and organized manner.
Be discreet and have the insight to handle confidential information in a professional
manner.
Have an excellent past work record.
Pass a psychological exam and oral board interview.
Complete required VT E911 training within 6 months of hire.
Pass a fingerprint-supported background check.
The Shelburne Police Department offers a competitive benefits package including Vermont
Municipal Employees Retirement System, paid vacation, holidays, sick leave, medical, dental,
and life insurance. Upon completion of mandatory training, the starting salary is $23.93 per
hour, as set forth in the NEPBA (New England Police Benevolence Association) contract. The
Shelburne Police Department will pay a sign on bonus of $5,000 upon completion of training.
The employee will receive a $2,500 retention bonus on their 1- and 2-year anniversary of
completion of training as well.
The Town of Shelburne is an equal opportunity employer. We encourage all to apply. For more
information, please visit our website at https://shelburnepdvt.org.