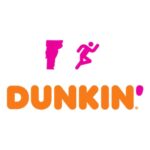 Website Vermont Donut Enterprises
Your Local Dunkin' Donuts Franchise Group
Opportunities are brewing! The Dunkin' network here in Vermont is seeking positive and reliable management team members to help us keep Vermont runnin' on Dunkin'! Dunkin' Managers and District Managers are responsible for leading their team to deliver a great guest experience, strive for operational excellence, and build overall sales. They are responsible for the overall operation of the restaurant according to Dunkin' standards, Vermont Donut Enterprises standards, and in compliance with all applicable laws.
We are seeking flexible, quick learners with the desire to grow and expand with the Company in the Chittenden and Franklin County, Champlain Valley area.
There are plenty of Perks to working with Dunkin': Free coffee and donuts, monthly bonus, flexible schedule, on-the-job training, growth and development opportunities, 401k with Company match, health insurance with Company contribution, vision, dental, and a great network of positive, supportive managers!
APPLY TODAY at https://www.vtdonuts.com/apply
You are applying for work with a franchisee of Dunkin', not Inspire Brands, Inc. or any of its subsidiaries or affiliates. Any application or information you submit will be provided solely to the franchisee. If hired, the franchisee will be your only employer. Franchisees are independent business owners who are solely responsible for their own employees and set their own wage and benefit programs that can vary among franchisees.