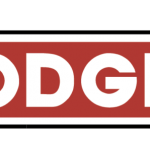 Website BlodgettOvenCo Blodgett
Pay Range: $18.00 – $20.00
Responsibilities include but are not limited to:
Using pre-assembled frames; assemble bottom sheets, insulation boards, interior liners, sides, tops, and backs of convection ovens.
Select required parts
Fasten oven parts using appropriate pneumatic and manual tools, jigs, and fixtures
Apply final finishes (doors, racks, and trim accessories) to all stainless steel ovens
Install assembled components in ovens
Provide assistances in other areas insulating, welding, final assembly, blending, crating, etc.
Must be able to read oven orders and understand which parts are required to go with ovens
Qualifications/Essential Functions:
Able to follow direct instructions
Completes tasks in a timely manner
Able to lift up to 50 lbs., bend, sit, and stand repeatedly
Knowledge of shop measurement
Able to work with hand/power tools and read various measuring instruments including voltmeters and calipers
Commitment to maintenance of a clean organized and safe work environment.
Above job description is general and management may assign other duties.
We offer a supportive and team-oriented environment, competitive salary, health, dental and vision plans, 401k, life insurance, short term and long-term disability, wellness programs, tuition reimbursement and COVID safe environment.
Blodgett is a subsidiary of the Middleby Corporation.
If interested please email resume and cover letter to Lynn Wolski, Director of HR at: employment@blodgett.com
We are an equal opportunity employer.