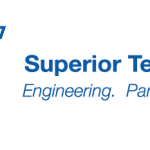 Website Superior Technical Ceramics
Requirements:
KNOWLEDGE AND EXPERIENCE:
Attention to detail, with the ability to follow precise instructions and procedures
High comfort level working with computers
Ability to work independently, and under the pressure of deadlines
Ability to follow all STC Safety Procedures
High comfort level working with computers
Responsibilities:
ESSENTIAL FUNCTIONS:
Pull stock that needs to be transferred between the main facility, STC 2, or any other approved STC facility and then enter the transactions into the VISUAL software
Stock shelves with finished product and then enter the transactions into the VISUAL software
Enter production papers into the VISUAL software
Prepare work orders packets for newly released work orders
Prepare baskets and basket tickets for work orders as needed and deliver to 1st operation in timely manner
Assist with maintaining accuracy of inventory
Work on the production floor as necessary to support manufacturing
Must be able to be forklift certified
Must maintain a valid driver's license and be able to safely drive a box truck
Position Highlights:
New Hire Relocation Assistance Bonus (If applicable)
STC offers a competitive salary & benefits package which includes:Medical/Dental/Vision/Paid Time Off/401(k)/Profit Sharing/Tuition Assistance
Employment with STC may require or otherwise provide access to data and technology controlled by the International Traffic in Arms Regulations (ITAR). To ensure applicants will be able to carry out duties associated with employment, STC may offer employment only to applicants who qualify as a "U.S. person," including U.S. citizens, lawful permanent residents, and other "protected individuals," as defined by applicable law. No sponsorship is available for this position.