Full Time
Part Time
Vermont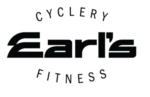 Website Earl's Cyclery & Fitness
First thing you need to know: this isn't a typical retail gig. As an Earl's Sales Associate, you'll be on the frontlines helping people have fun by riding bikes. You'll get to learn about some of the smartest products in the cycling industry and make thoughtful recommendations to your customers. The pace is fast, the customers are curious, and an all-for-one customer-centric mentality is essential. We value hospitality skills and a willingness to learn. If you're already a bike expert, that's awesome, if not, we'll train you. The key is that you know how to treat customers and evaluate their needs.
What you'll bring to the team:
A positive, pitch-right-in attitude and motivation to help every customer find what they need.
Fantastic hospitality—a warm, approachable manner, great listening skills, and a drive to help in any way you can—even on the toughest, busiest days.
Great communication with customers and teammates.
A desire to cultivate customer relationships and create your own client base.
A commitment to deliver the best possible cycling experience for each customer.