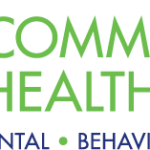 Website Community Health Centers of the Rutland Region
Community Health is hiring enthusiastic dependable team players with a desire for a rewarding career in the medical field. We value our employees, offer competitive salary and benefits, and understand the importance of work/life balance.
Please ask about our $5,000 Sign-on Bonus!
POSITION SUMMARY:
The Radiology Technologist will assist in the delivery of health care by operating radiology equipment to diagnose patient illness or injury.
Duties include, but are not limited to:
Greets patients and visitors
Responds to inquiries
Comforts patients by anticipating patients' anxieties
Protects patient rights by maintaining confidentiality
Maintains office operations by following and adhering to policies and procedures, reporting needed changes
Maintains appropriate inventory of supplies
Evaluates and ensures operation of radiology equipment, including troubleshooting malfunctions, evaluating and calling for repairs when needed
Coverage at other sites from time to time
Other duties as assigned will include assisting with MA/lab/phlebotomy tasks
KNOWLEDGE, EDUCATION AND SKILL REQUIREMENTS:
Must be registered with ARRT, Vermont licensed
Familiarity with basic medical office duties and procedures
Must be familiar with using EMR and have basic computer skills
Excellent customer service skills and be reliable and dependable