2nd Shift
Full Time
Seasonal
Vermont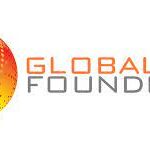 Website GLOBALFOUNDRIES GlobalFoundries
We makes things that matter.
WE'RE HIRING ENTRY LEVEL AND EXPERIENCED TECHNICIANS IN ESSEX, VERMONT. WE ARE ALSO EXCITED TO ANNOUNCE OUR NEW TECHNICIAN APPRENTICESHIP PROGRAM. GET PAID WHILE ATTENDING FREE COLLEGE COURSES. ARE YOU MECHANICALLY INCLINED AND LIKE WORKING WITH YOUR HANDS? DO YOU LIKE TO FIX THINGS AND WANT TO BUILD YOUR SKILLS? YOU MAY BE ELIGIBLE FOR ONE OF OUR ENTRY LEVEL TECH ROLES.
GLOBALFOUNDRIES IS A WORLD-CLASS SEMICONDUCTOR CHIP MANUFACTURING COMPANY WITH A GLOBAL FOOTPRINT. COME BE A PART OF OUR GLOBAL COMPANY HERE IN ESSEX…
COMPETITIVE PAY AND BENEFITS ALONG WITH GENEROUS VACATION AND SICK TIME, AND PAID PARENTAL LEAVE ON DAY ONE… EVEN GYM AND TUITION REIMBURSEMENT PROGRAMS. GLOBALFOUNDRIES OFFERS A PATH FOR GROWTH AND ADVANCEMENT WHILE BUILDING YOUR SKILLS. THE OPPORTUNITIES FOR GROWTH ARE HERE AT GLOBALFOUNDRIES.
APPLY TODAY AT GLOBAL FOUNDRIES DOT COM. AMAZING BENEFITS, PAY AND OPPORTUNITIES CAN BE ALL YOURS, ALL YOU HAVE TO DO IS APPLY AT GLOBALFOUNDRIES DOT COM. KICK START YOUR CAREER TODAY!