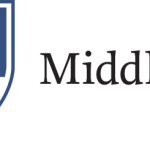 Website Middlebury Public Works
This is a professional position responsible for the oversite, supervision, and coordination of operation, process control, regulatory compliance and strategic planning of the Middlebury Town Water System, and related public works activities.  Work involves responsibility for organizing, directing and reviewing the work of employees engaged in water system maintenance activities.
This position will lead the GIS – Asset Management effort for the Town. Experience with Mapinfo and Trimble devices will be considered a plus. The position involves coordinating data collecting and management with other Town Departments.