Full Time
Part Time
Vermont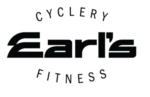 Website Earl's Cyclery & Fitness
As an Earl's Service Technician/Advisor, no one day is the same as the last. This job is all about caring for bikes so their owners love riding them. You'll troubleshoot repairs and service on all kinds of bikes and install the awesome accessories customers select for their bike! You'll also be the first to have your hands on brand-new models before they hit the sales floor. Most importantly, you'll build relationships with people who trust you to keep their gear running flawlessly. This role closely supports the Service Manager. If the Service Manager is not available, you can be the face of the department to customers!
We're looking for a teammate with stellar customer service chops and a willingness to learn. You'll constantly be speaking with customers to evaluate issues and recommend repairs. This role requires elevated skills in communication, leadership and problem solving.
What you'll bring to the team:
Self-motivation, a positive, team-focused mentality, plus a willingness to pitch in on any task.
Fantastic hospitality—a warm, approachable manner, great listening skills, and a drive to help in any way you can—even on the toughest, busiest days.
Top-notch communication skills.
Impressive attention to detail with a mechanical aptitude.
Proficient and creative problem-solving skills.
A desire to continually learn proper service methods and new technologies.
Preferably at least 1-2 years' experience working in a fast-paced service center (we are willing to train the right candidate).
Ability to lift at least 60lbs or more and use proper lifting skills.