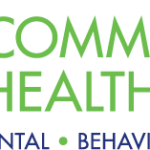 Website Community Health Centers of the Rutland Region
Community Health is a primary care network that provides nationally-recognized programs, a focus on wellness, dental, behavioral health and pediatric specialties, walk-in Express Care, a culture of community and quality health care that almost everyone, insured or uninsured, has come to depend on.

Community Health, based in Rutland, is the largest of the 12 federally qualified health centers (FQHC) in the state of Vermont. Nationally, more than 1,200 FQHCs provide primary health care to one out of every 14 people. In Vermont, FQHCs provide care to approximately one in four Vermonters.
POSITION SUMMARY:
We are currently seeking a Licensed Social Worker to provide support services to our Community Health patients. These services include psycho social assessments, individual psychological assessments, individual, group and family therapy, participation on interdisciplinary treatment teams. The position requires understanding of relevant community resources, insurance, regulatory, and legal system issues relevant to the care of patients in an inpatient setting.
KNOWLEDGE, EDUCATION & EXPERIENCE:
· Master's Degree in Social Work; Licensed by the State of Vermont as a Clinical Social Worker
· 3-5 years of LICSW social work and medical crisis intervention, solution-focused therapy, and knowledge of community resources or related experience
· Prior experience with conducting psychiatric evaluations and individual & couples psychotherapy
Comprehensive Benefit Package Includes:
Generous Sign-On Bonus
Competitive salary – commensurate with experience
Retirement plans with employer match
Health, vision, dental, life insurance and many other insurance plans
4 weeks vacation plus 7 holidays