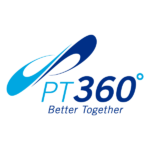 PT360 provides comprehensive PT services in state-of-the-art facilities including Aquatic PT, Myofascial Release, Postural Restoration, Athletic Training Services, Sports Medicine & Orthopedics, post-rehab group fitness classes, corporate wellness, and much more.
We have openings for full-time outpatient, orthopedic physical therapists in all of our clinics. We offer a competitive salary, health benefits, continuing education, 401K matching, health club membership, vacation package, and ownership opportunities.
If you are looking to pursue a new career opportunity that will enable you to reach your professional goals, please send your resume to Deborah Harris, PT, CLT. Your inquiry will be held with the highest discretion.
Job Type: Full-time
Pay: Commensurate to years of experience
Locations:
PT360 Shelburne (120 Graham Way, Suite 110, Shelburne, VT 05482)
PT360 Williston (426 Industrial Ave, Suite 190, Williston, VT 05495)