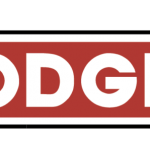 Website BlodgettOvenCo Blodgett
Pay Range: $20.00 – $28.00
Responsibilities include but are not limited to:
Weld manufactured parts and sub-assemblies using various welding methods as appropriate to materials used
Use jigs, fixtures, and assembly blueprints
Locate positions and welds parts using TIG and MIG welding equipment as specified in blueprints
Adjust welding equipment to desired amperage and wire feed
Proficient with various hand tools including but not limited to, TIG welding tools, MIG welding tools, spot welding tools, stud gun, hand grinder, and drill
Other duties assigned as needed
Qualifications/Essential Functions:
Able to read and understand blueprints, work instructions, travelers
Knowledge of shop floor measuring instruments
Knowledge of KanBan's preferred – not required
Adept at using small hand and power tools
Good paperwork and counting skills
Able to lift up to 50 lbs., bend, sit, and stand repeatedly
Able to work and interact in a "Team" oriented department
Trouble shoot as needed
Commitment to maintenance of a clean, organized and safe work environment.
Above job description is general and management may assign other duties.
We offer a supportive and team-oriented environment, competitive salary, health, dental and vision plans, 401k, life insurance, short term and long-term disability, wellness programs, tuition reimbursement and COVID safe environment.
Blodgett is a subsidiary of the Middleby Corporation.
If interested please email resume and cover letter to Lynn Wolski, Director of HR at: employment@blodgett.com
We are an equal opportunity employer.